necklaces
bracelets
earrings
rings
hair accessories
bridal

Filed under Blog, Jewelry by Susan Scarlett on Sunday, August 5th, 2012
Filed under Blog, Jewelry by Susan Scarlett on Sunday, July 8th, 2012
Filed under Blog by Susan Scarlett on Friday, June 15th, 2012
Far-reaching developments are afoot at Swarovski, with the announcement of a dramatic change to the DNA of its crystal. By September 2012, SWAROVSKI ELEMENTS will have its entire assortment switched to the new ADVANCED CRYSTAL standard – a patented, LEAD-FREE formula that is much more than merely compliant with the strictest laws on the planet. Hassle-free, rigorously tested and completely reliable, it is quite simply the most advanced crystal composition on the market today, providing perfect peace of mind.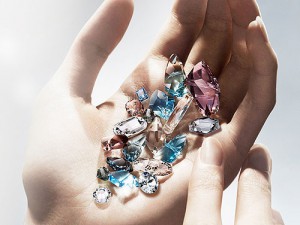 Here we feature the lovely Star of the Month for June, the popular 'shyne' necklace:
Filed under Blog by Susan Scarlett on Friday, April 27th, 2012
You have to see the new spring crystal color: luminous green in action… check out our video.